Biography
The Donal Lunny Band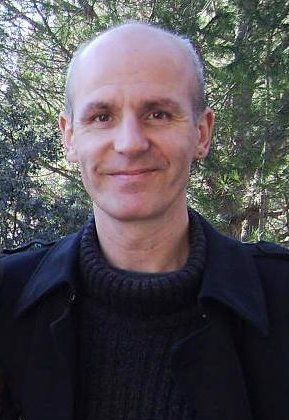 My first band which resulted in a recording was when I was a member of Donal Lunny's Celtic Orchestra in 1985. We did one recording, that was for the PanCeltic TV (RTE) Programme. Out of this came The Donal Lunny Band in 1987.
This band was put together to take part in the O'Riada Retrospective in April, '97 in the N.C.H. and it was also televised live. The album (22 mins.) was released under the Gael-Linn Label. Others who featured in the band were Arty McGlynn, Nollaig Casey (Coolfin), Manus Lunny (Capercaillie), Steve White, Sean Og Potts and Damien Quinn (Cian).
We took part in the Heffernan Brothers'; TV Series, The Session, that year when the Band was given a whole programme. Guests included singers Elvis Costello and Iarla O Lionaird, Matt Molly, Noel Eccles (Riverdance U.S.). The Band then disbanded.
Méristem
I then set-up my own band in late '87 to early '90, called Méristem which featured Maire Breatnach, Niall O Callanain and Steve White. We issued one 4-Track recording. We were on various TV programmes of the time, The Late Late, Nighthawks, Live at 3, etc. We toured Finland twice and Estonia.
Deiseal
In 1983, another band was formed (with Niall O Callanain and Paul O'Driscoll) called, Deiseal (as in "special" !) which resulted in a two album deal with STARC Records. The band split-up after Alan Connaughton's untimely death in May, '96 (owner of STARC). Two albums were released: The Long Long Note (SCD 193) in June, '93, launched by Minister for Arts, Culture & Gaeltacht, Michael D. Higgins, T.D.
"Deiseal's debut CD, The Long Long Note is one of the most intriguing and innovative recordings to come out of Ireland in recent years…" (Irish Voice, U.S.)
The album and the band was well received in all of the musical reviews receving a number of live reviews.
The second, Sunshine Dance, (SCD 596) – Deiseal mark 2 – with Richie Buckley, Conor Guilfoyle and a French jazz singer, Mirabelle De Nuit wasn't actually launched… but it's still selling, as is the former !
Three tracks from The Long Long Note are licensed out to two U.S. Recording Companies. NARADA Records (Si Beag, Si Mor on Celtic Legacy and Lord Inchiquin on Celtic Treasure) and with HEARTS OF SPACE (Sean O'Riada's slow-air Mna na hEireann). We appeared on various TV and Radio programmes. The album was reviewed on The Arts Show (RTE Radio 1). We were invited to play on BBC's special programme on Irish music in the Irish Film Centre (March, '94) with Frances Black, Jimmy McCarthy and various actors. We toured the U.K., Scotland, France, Germany, Belgium, The Azores to name but a few countries.
From Sunshine Dance, our version of another slow air, Marbhna Luimnigh (Lament for Limerick) features on Windam Hill Records (BMG) Celtic Christmas 2 (Dec., '96) under license. We toured the U.K., in '96. We played at the Celtic Connections Festival (2nd year) in Glasgow.
Myself & Martin Dunlea
My whistle-playing can be heard on RTE's signature tune for the Glenroe TV series, (arranged by Maire Breatnach – no relation).

I have also recorded with Thom Moore (Gorgeous & Bright, SCD 1294) and Sonny Condell (Someone to Dance With, SCD 295). '95 saw me featuring on releases, "Riverdance", (Music from Riverdance The Show, KCD 370) and with Micheal O Suilleabhain (A River of Sound, CDV 2776). I also appeared on Donal Lunny's "Sult" (TnaG, RTE & BBC?) and on the award-winning TV series, "Bringing it all back home", with Pierce Turner, on "I'm all Messed Up".
I was offered a track on Windam Hill's Celtic Christmas 1 album in 1985 which was released worlwide in late '95. My track, Nollaig na mBan, (Womens' Christmas) was chosen by the Company from the whole album (which featrued Luka Bloom, Nightnoise, Altan, etc.) along with other tracks from other albums to promote their whole new autmun/winter catalogue. It still gets played on radio here and abroad and the album is still selling !
I performed in Coimbra, Portugal with Paul McSherry, guitarist at its first World Music Festival in November, '97.